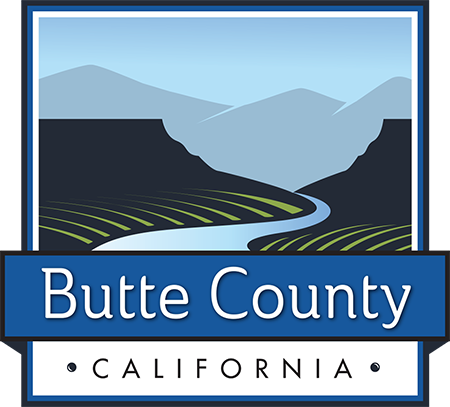 Important Message on Contract Ratification Vote
(If you are NOT receiving email updates and would like to be added, please email: heather@teamsters137.com)
January 27, 2017
TO: Butte County Social Services and General Unit Workers
FROM: Dave Hawley, Principal Officer Teamster Local 137
When the Negotiating Committee met yesterday to review the tentative agreement we discussed the method and who would be eligible to vote. It was unanimously approved to allow all workers to vote. Membership will not be required for this first contract vote. This is consistent with our Local's practice of allowing all to vote on their first Teamsters contract.
In the last update, we reported that the Negotiating Committee had given me the authority to talk with the County after they had received direction from the Board concerning contract settlement. As a result of those conversations and a subsequent meeting with your Negotiating Committee, we have a recommended tentative offer of settlement to vote. The settlement is as follows:
Compensation:
5% increase effective February 11, 2017

2% increase effective December 2, 2017. We also will have the option of putting additional money in your pocket if you choose to go to a Teamsters health plan with significantly less cost and superior benefits.

3% increase effective December 1, 2018
Health Plan:
The parties agree to continue discussion on moving to an alternative health plan.

Modify opt-out provisions to comply with ACA. Monthly opt-out cash back to continue for term of agreement.
Overtime:
Delay implementation of only hours worked counting towards overtime until January 13, 2018. This was agreed to in the 2014-16 contract to be implemented in January of 2016. This may get postponed again.
Other open Issues:
The County has agreed to meet and address, during the term of this agreement, the multiple issues that most classifications are facing. This would include on call (beeper), safety, working conditions, and retention and recruitment due to low wages as examples. We know these are very important to you and for whatever reason your past representation was unable to address them. With the members going almost two years without a raise, it was problematic to put all of them on the table in these negotiations and attain a timely settlement. Many of you can't afford another 6 months or more having no contract and no wage increases. We realize that they need to be addressed. Our plan is set up a program to identify each group's outstanding problems and begin a systematic process to resolve them. This will start with our Stewards working with the Local and members to identify the areas to be addressed, then setting up meetings with the County and cooperatively working toward an agreeable settlement. The old way obviously has not worked, where they are brought up in negotiations, then denied, and nothing is done between contracts. This pattern has been going for years and we need to find a new way to move forward. Unfortunately, we were dealt this hand by years of neglect by your past representation. We are committed, with your assistance, to taking this on.
Term of Memorandum: February 11, 2017 through December 31, 2019
There were a few other housekeeping language changes that had no economic impact. The full settlement will be available at next week's meetings.
How did this settlement come about:
As discussed, our first proposal was for a one year agreement and we also countered with a two year. The County responded that the 10% the other units received was contingent on a three-year agreement. They also explained that things are changing rapidly, and not for the good, concerning the County's budget as follows:
PERS just announced that they have decreased their projections (assumption) on investment income, which will create more unfunded liability and increase the County's, and all public agencies, employer percentage to PERS. When you reduce the projected income from investments that dramatically increases retirement cost to the employers.





Governor Brown recently published his budget proposal which will significantly increases the County's cost sharing of IHSS services. He is proposing that the County will be responsible for 35% of the cost. Those services are growing rapidly. Most of the workers make minimum wage which has increased and is headed for $15 dollars and hour ($1 increase each of the next several years with cost of living increases each year after that).
Although the percentages are not quite where we want them to be, there are some significant advantages to this settlement:
If things get worse they will not be able to reopen the contract for concessions.

The monthly cash back for opting out of the insurance is locked in.





We were able to make the 5% raise effective February 11, 2017, not after the Board ratifies it in late February. That would have pushed the 5% into the first of March.





The second two raises (2%,3%) were moved up to December 2, 2017 and December 1, 2018 respectively.





We moved the expiration date up to December 31, 2019. This is important as that is when the possible health care premium increases take effect. We will have an opportunity to address them prior to the January effective date.
The savings, if you vote to move to the Teamsters health plan, are significant. Below is an estimate of monthly savings based on the 2017 PERS rates and the Teamsters rates. It would have to be modified when the 2018 rates are released. Historically our Teamster plan increases have been less than PERS, so there may be additional savings to the employee.
MONTHLY SAVINGS

TEAMSTERS NO DEDUCTIBLE PLAN VS. PERS PLANS

SELECT

CHOICE

HMO

EE ONLY

$64.79

$157.72

$291.85

EE + SPOUSE

$338.20

$524.06

$792.32

EE + CHILD(REN)

$397.20

$583.06

$851.32

EE + FAMILY

$419.71

$661.33

$1,010.07
This would be cash on your paycheck effective January of 2018, with a no deductible plan that utilizes the entire Blue Cross network, including Enloe.
To allow a full explanation of the offer, answer questions, allow members to discuss the offer, and vote we have scheduled the Tuesday night meeting. The two other meetings will be walk in meetings to ask questions and vote. I will attend all three.
Tuesday, January 31, 2017
HR Training Room, Oroville
6:00 PM
___
Wednesday, February 1, 2017
Sequoia Room, Chico DESS
8:00 AM to 4:30 PM
___
Thursday, February 2, 2017
Andes Room, 78 Table Mountain
8:00 AM – 4:30 PM
___
The County has agreed to allow some flex time on those days to give you the opportunity to get information and vote. It is important that you vote and get all the information as to the advantages to ratifying the offer or the varied options and outcomes if we don't.
Again, based on the above, your Negotiating Committee and I recommend acceptance of this offer. That was not an easy decision, but a lot is at stake.
The ballots will be counted after the last meeting.
If you have any questions prior to the meeting, please feel free to give me a call.
Dave Hawley
Teamsters Local 137
(888) 243-0042
(530) 243-3115 – Fax
contact@teamsters137.com
.

We look forward to building strong Butte County Teamster Bargaining Units, fighting for decent wage increases, and providing excellent Teamsters affordable health care.
---
---
TEAMSTERS
A Real Union with Real Power and Real Health Care Options
For more information, contact: Misty Tanner 425-212-8464, Martin McReynolds 530-228-8658
Dave Hawley or Kim Carelli 1-888-243- 0042